The image below indicates where you will receive a reliable signal.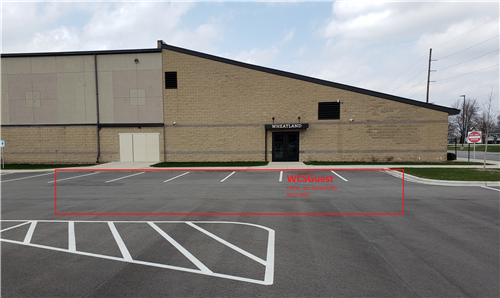 *If using the WCSGuest wifi network, please practice social distancing*
Wheatland Center School
Public Wi-Fi Network: WCSGuest
6AM - 8PM
Any member of the Wheatland community is welcome to connect to the WCSGuest network without a password from 6AM - 8PM every day.
Current students using a district provided device will auto-connect as soon as they are in range.
If you have any issues connecting to the public wifi, please feel free to contact the district to inform us of the problem. Immediate tech support is not available, but any issues will be resolved asap.