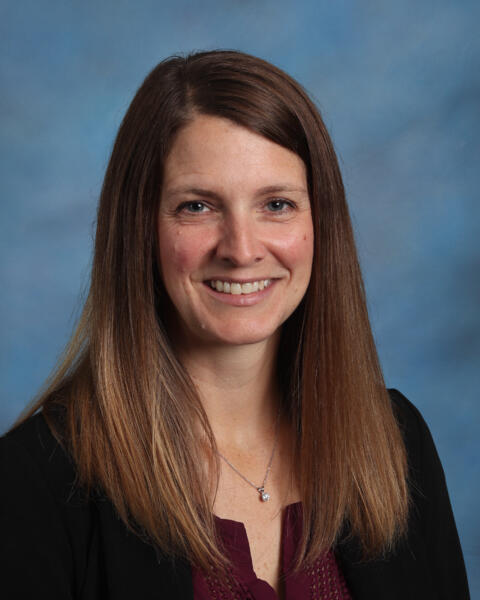 Kandi Horton
Principal/ Director of Teaching & Learning
kandi.horton@wcspk8.org
262-537-3900
Hello!
Welcome to Wheatland Center School! I am honored and grateful for the opportunity to serve as your principal. I believe in working collaboratively with staff, students, parents, and community partners in order to continue Wheatland's Flight to Excellence. Through this collaboration, we will keep moving our students and school forward as we navigate our changing world and make sure we are Wheatland READY for whatever the future may hold!
Our school is committed to developing students and staff in a positive environment where everyone feels valued, and believes they can be successful. I truly believe "students come first" and know that we will continue to be student-centered in our decision making process. We will work to ensure ALL students build the necessary social, emotional, and academic foundations needed to become independent learners who will be prepared for a lifetime of positive contributions to their communities.
I look forward to a great school year of learning and growing! Let's "Make IT Happen" Warhawks!!
Professional/Personal Background
I received my Bachelor of Science in Elementary Education in 1999 from the University of Minnesota - Twin Cities. Later in 2004, I finished my Master's Degree in Foundations of Education, and in 2014 I completed my Principal's and Director of Instruction Licenses through Concordia. I have taught Title I, Kindergarten, 3rd, 4th, and most recently 6-8th grade in our Personalized Learning Academy, PATHS, which I led and co-created with Administration and staff here at Wheatland. I have been at Wheatland in many capacities over the past 17 years including School Board Member, PTO President, girls and boys basketball coach, and teacher. My children also attended Wheatland from 2005 through 2018.
My husband Ryan and I, currently reside in Brighton after moving from Wheatland in 2017 so we could have more land and I could have chickens and runner ducks! I have a son, Brandon, who graduated from Southern Illinois University and will pursue his career in aviation. My daughter, Abby, will begin her sophomore year at SIU, and is also pursuing a career in aviation. As a family, we love to go camping, fishing and hiking whenever we can. In my spare time, I love gardening, crafting, and traveling!