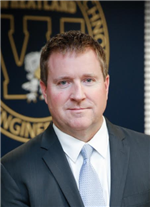 Marty McGinley
District Administrator
marty.mcginley@wcspk8.org
262-537-3920
Welcome to our site and to the Wheatland J1 School District. Wheatland is a unique and special place that has a rich history of providing a wide range of amazing opportunities for students and families. In the last several years we have taken some giant leaps forward, and have experienced unprecedented growth. As a group of learners, we have embraced the current challenges facing our society and we have continued to improve, and adapt our learning environment.
It has been my experience that when a group works together with a shared purpose nothing is out of reach. Moving forward, Wheatland will continue to provide programming that prepares our students for high school and beyond. We will advance our efforts in the areas of Science, Technology, Math, Arts and Engineering and will engage students with a relevant curriculum rooted in critical thinking skills. As a group, we recognize the innate differences in all learners and we work hard to personalize instruction to meet those needs. The Wheatland community of learners will continue to embrace change and work together to implement effective teaching strategies that are further enhanced by a world-class technology presence.
As educators, we hold the future of our community as a sacred trust and we embrace our role in preparing students for all of the challenges they will face. Involved parents and community members are vital to the success of our students, and I am proud to be a part of a school community where education is valued. I appreciate the support of the community as we continue to secure a bright future for our students and your children. Thank you for your confidence and trust.
Sincerely,
Marty McGinley
District Administrator